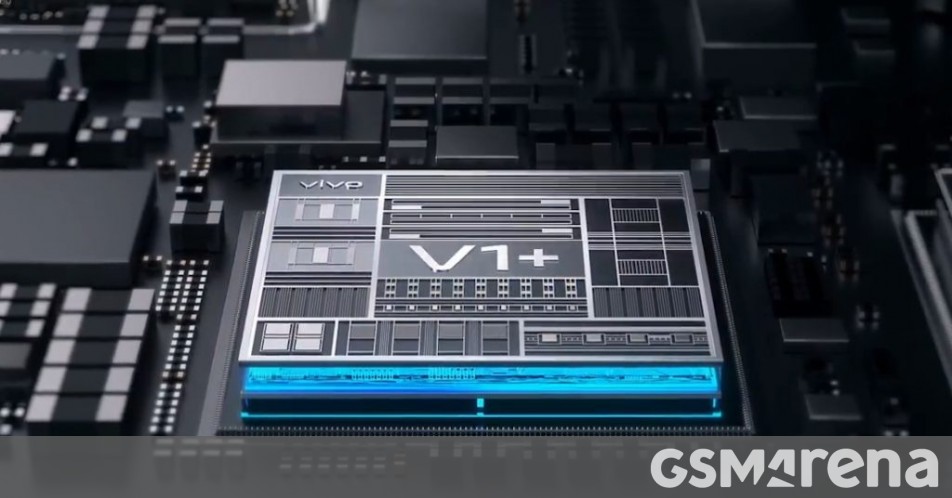 Developing an own imaging chip solution seems to be all the rage in the BBK stable this year, and after Oppo introduced the MariSilicon X on the Find X5 series earlier this year, this month it will be vivo's turn. The company just announced that the X80 family of devices, which are due to become official on April 25, will feature the vivo V1+ imaging chip inside.
This has support for both the MediaTek Dimensity 9000 as well as the Qualcomm Snapdragon 8 Gen 1. In developing the V1+, vivo worked closely with MediaTek, and this has resulted in 30 new patent applications. vivo is also quick to stress that its custom image processor is the first one that can work with high-end SoCs from different companies (Oppo's is currently limited to Snapdragon chips as you may know).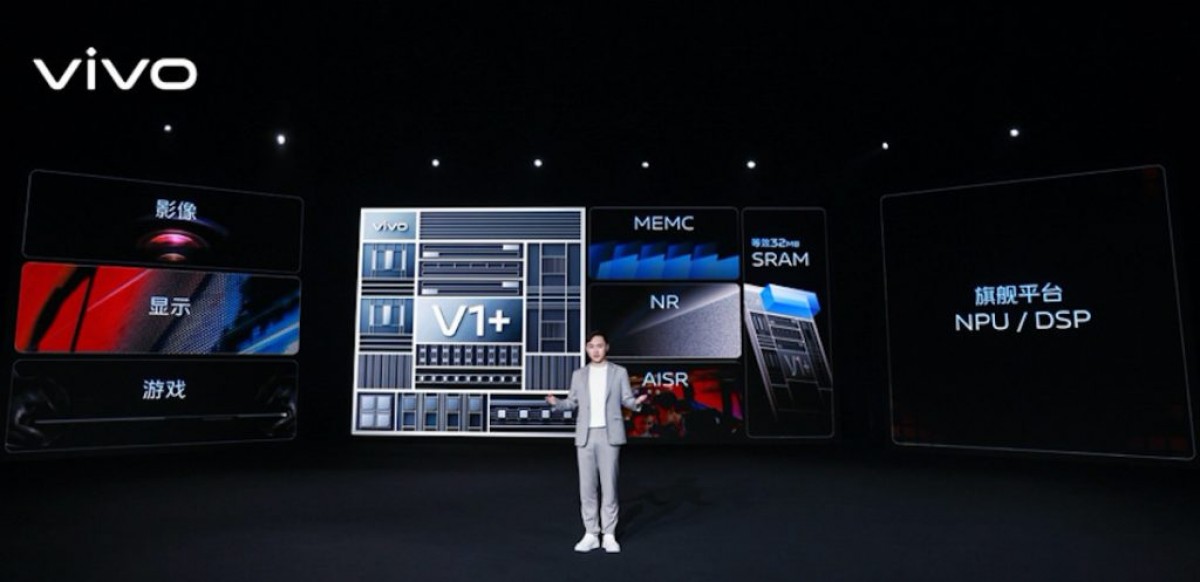 Over 300 vivo and MediaTek employees have been working on the V1+ for 350 days to fully adapt it to the Dimensity 9000 platform. This work is now done and the best possible performance can be achieved from the imaging chip inside devices powered by MediaTek's latest top of the line SoC.
With fine tuning of its noise reduction algorithm, the V1+ can take night shots in situations where there is less than 1 lux of ambient lighting. This is also made possible by the chip's 32MB SRAM and 8GB/s data throughput speed.
Additionally, vivo announced improvements in image brightness by 16% and white balance accuracy by 12%. A photo's most prominent portions can in fact see further boosts in brightness of up to 350%, making your images appear "brighter and more transparent", allowing for more details to be perceived. Zeiss Natural Color gets an 8.3% improvement in color accuracy as well as fine tone adjustments.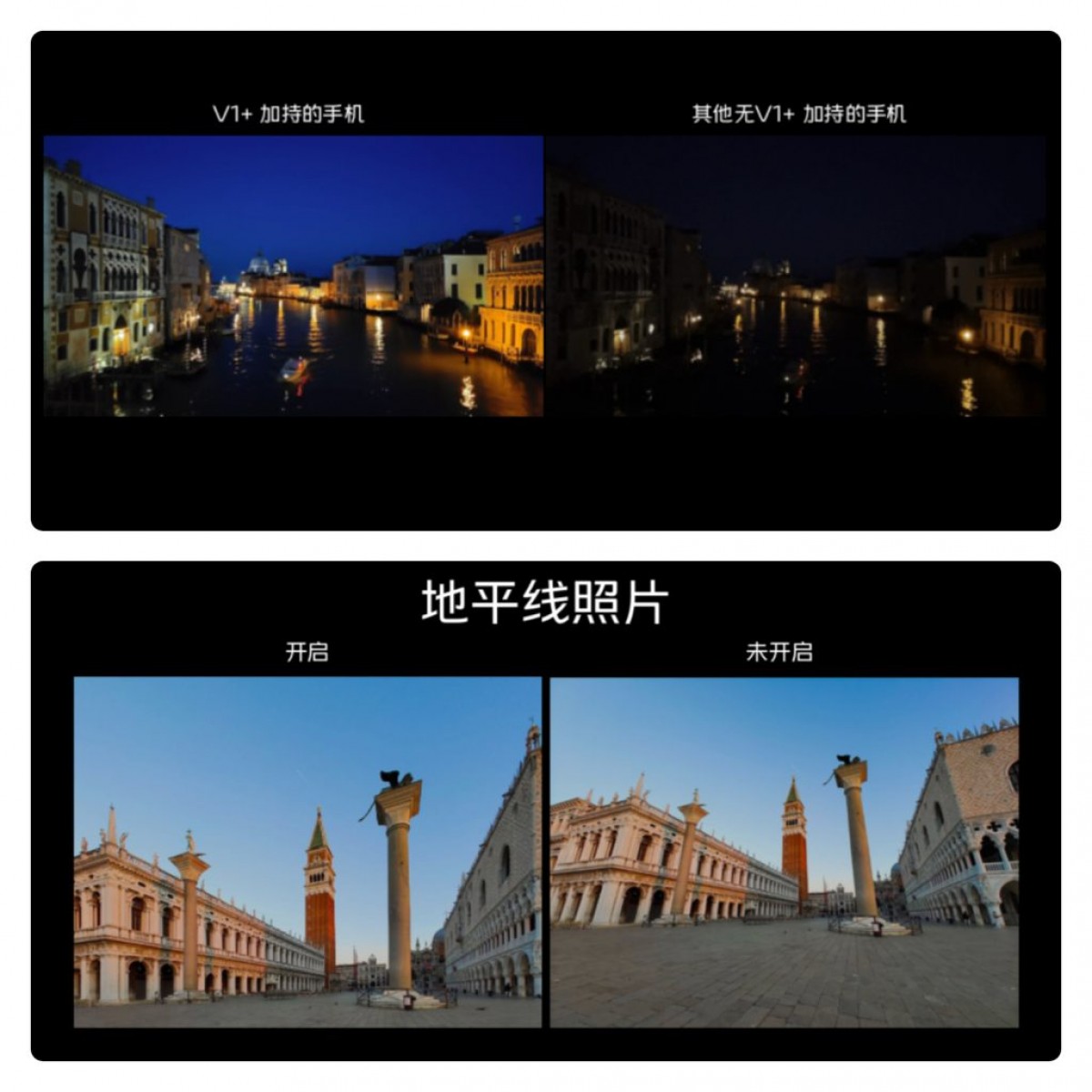 The V1+ can also enable more games to run at 90fps or 120fps, and thus it might replace existing tech from Pixelworks that is currently used by vivo and iQOO phones.
vivo boasts that it has implemented special algorithms to optimize CPU resource allocation and thus reduce heat generation and boost efficiency for the Dimensity 9000. There are promises of greatly improved power consumption, up to 10% in heavy gaming sessions. The upcoming X80 phone with the Dimensity 9000 at the helm scores 1.07 million AnTuTu points, and animations have been improved in high-load scenarios, having processing power allocation maximized. Finally, you can expect performance not to degrade for up to 36 months.
These are very lofty claims, and we can't wait for the new phones to be made official so that we can meet them and thoroughly test them for our in-depth reviews.